Simple Guide to Finding Pinterest Boards and Getting Invited
You have probably heard that Pinterest is an excellent social media platform which is being used by thousands of internet marketers to drive traffic and profit. However, if you've given it a try yourself, you'll also know that its not as easy as people make it sound.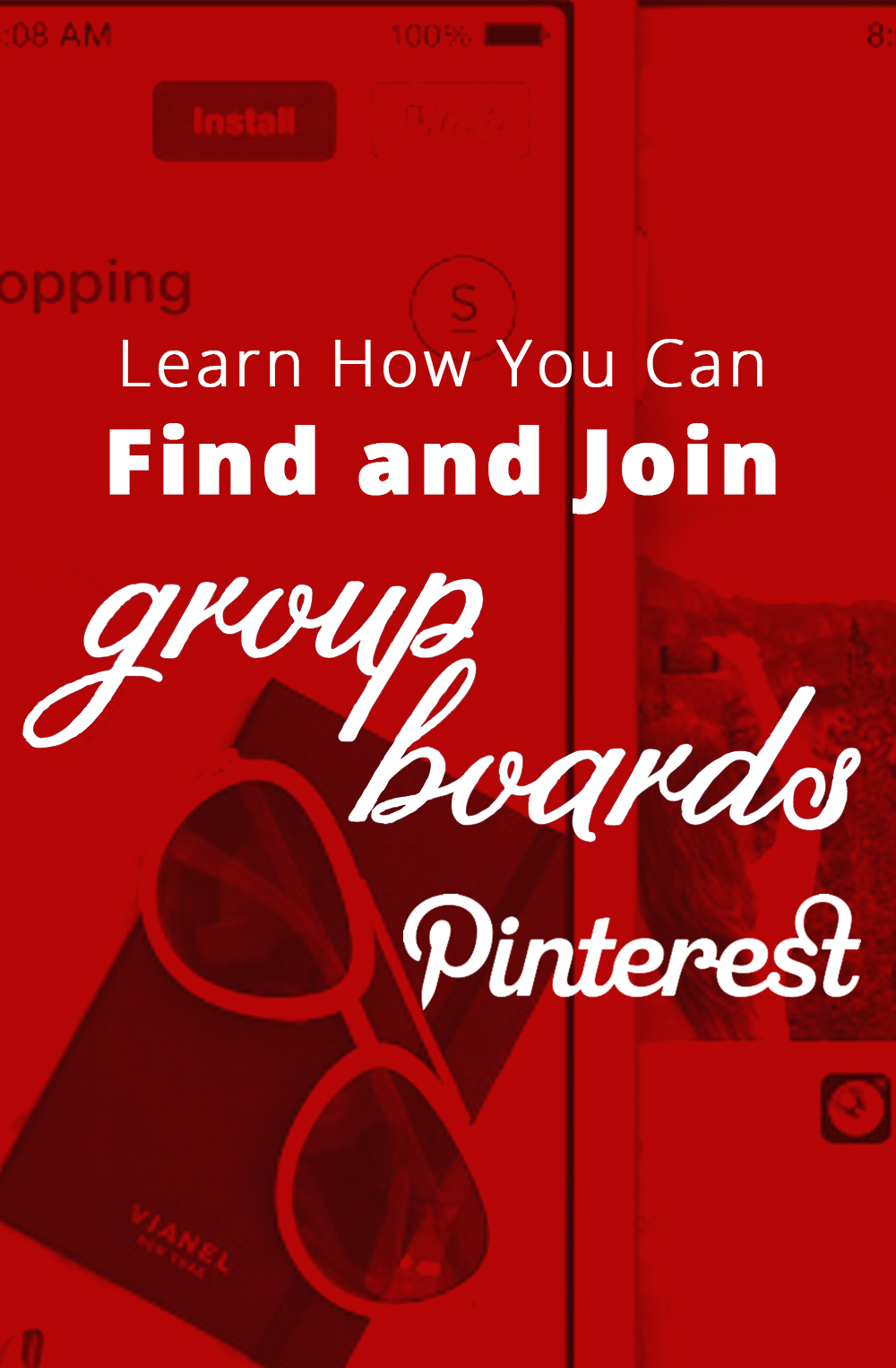 The thing is, not many people tell you the exact secrets of how Pinterest works and how others are actually using it for massive traffic referrals.
While there are many factors involved, one of the key elements is the use of Pinterest group boards. Group boards are like Facebook pages or Reddit subreddits. They have a lot of subscribers, all of whom are interested in the content that group shows as a niche.
This makes Pinterest group boards traffic repositories in essence, which can be tapped by creating good content and making it go viral.
It sounds pretty simple, but getting into Group Boards is not all that easy, especially when the supply is little and demand is high. You can create your own group boards but they don't work as well as an established group board with thousands of followers. That's why today we're going to be sharing some tips on how to find good boards and get invited to them.
#1. Search for boards on Pingroupie
The simplest and easiest way to find group boards is to search with your desired keywords using the Pingroupie tool.
It's a free tool that lets you filter out group boards according to title, description, number of collaborators and so on. It's very simple and really removes the headache out of finding group boards.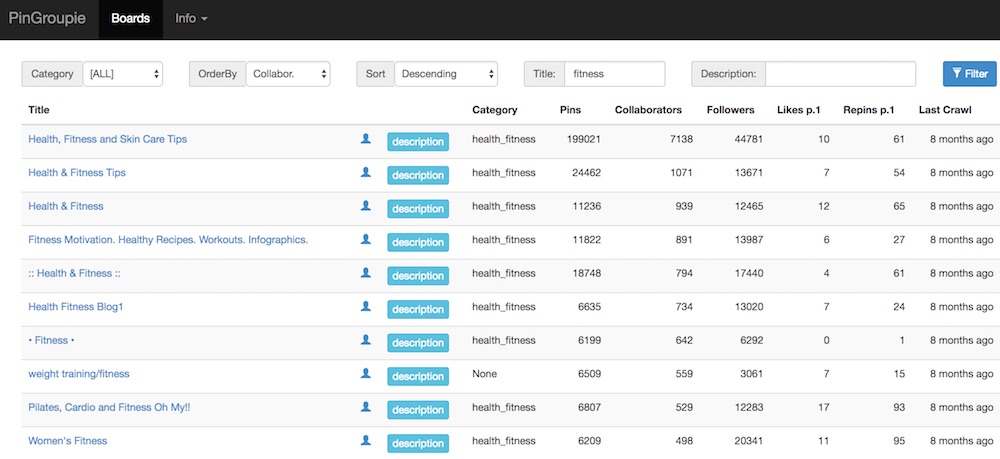 As shown in the screenshot above, Pingroupie lets you filter and sort group boards and also tells you their categories, number of pins, collaborators and followers. While these figures aren't always updated (depends on when the tool last crawled the database), they are still good indicators of what you can expect from a group board.
#2. Look at popular pins in your feed
Your Pinterest feed would include all popular pins that match your chosen categories. A lot of these pins are likely to be posted in group boards. So a good way to find these group boards is to look at these pins and their creators, and check out the boards they are posted in.
A lot of the boards you'll come across are going to be group boards and you can identify them as shown in the screenshot below.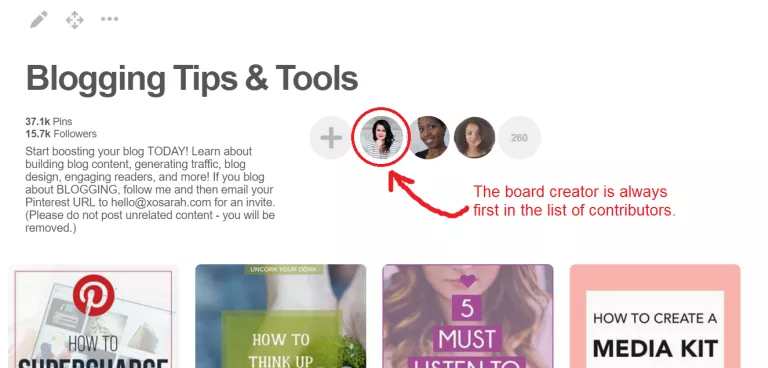 The different headshots shown on a board's page indicate that it is a group board with multiple members. This means that like them, you can also get invited to the board.
Most group boards have clear and detailed instructions about how to join the group board and become a collaborator. To find the owner of the board, go to the member list and click on the person at the top of the list.
This will be the owner of the group. You can then follow that person and request them to invite you to join their group board. Be polite and courteous in your message to the group owner and explain how you can be a valuable addition to the group as you will only post high quality pins.
At times they have given email addresses and at times they have set out the rules for contribution. As long as you follow those instructions you are likely to get invited, but a lot of times group owners are so busy that they take a lot of time getting back to you.
If you do get invited, you will get a notification in your notifications menu, within the inbox tab. From there you simply accept group invitations and will be able to post your pins in that group.
After this, all you have to do is follow the board's posting instructions and not spam. If you do that, you are likely to be removed from the group.
We hope this post helps you understand how Pinterest group boards work and how you can start joining them. If you have any comments or feedback in regards to this, please feel free to post below and let us know. You should also Browse our packages if you want to join group boards without wasting any time.